Two blog posts in one day!!! I must be mad!!!
I am lucky enough to live just around the corner from aspiring model and top Hair & Makeup Artist Katy, and we both found ourselves with little to do this afternoon so we popped just around the corner to our local park to have some fun in the snow. We then came back here for a nice cup of tea to warm ourselves through while we looked at the results in Lightroom.
Katy was in need for some commercial shots for her model portfolio, so the theme as just fun and cheesy. So that is what we did…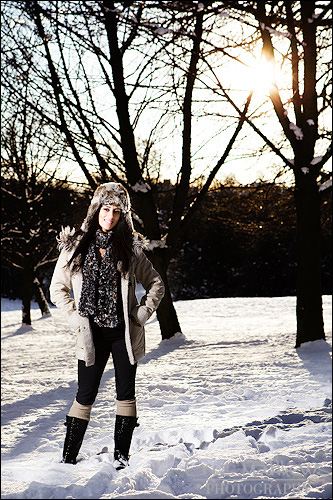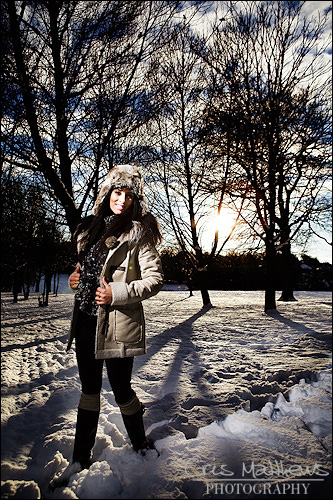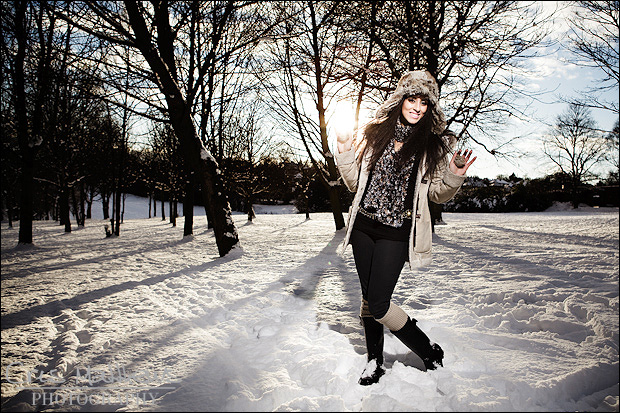 "Cooeee"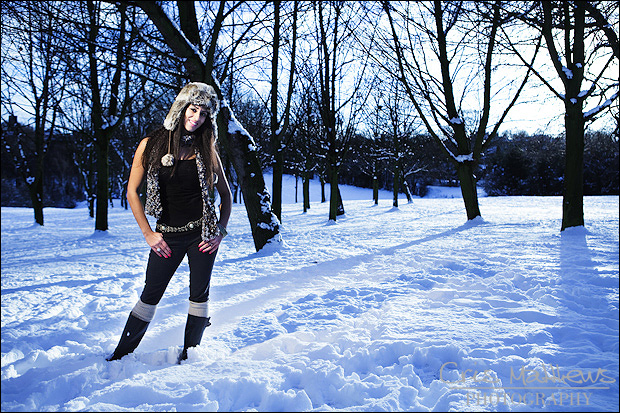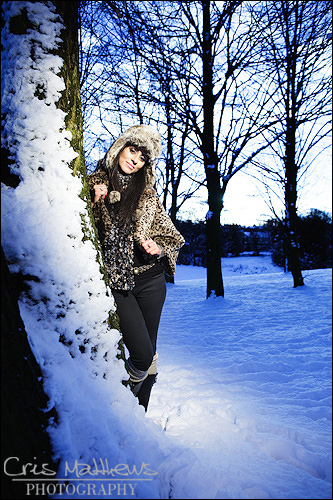 I really like this one, Katy just being Katy 🙂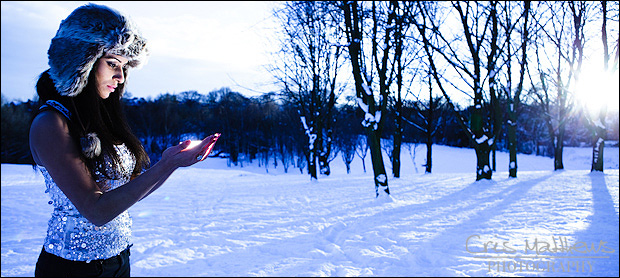 This is a concept I had a while ago, luckily Katy found a magic box of light and we were able to give it a whirl 😉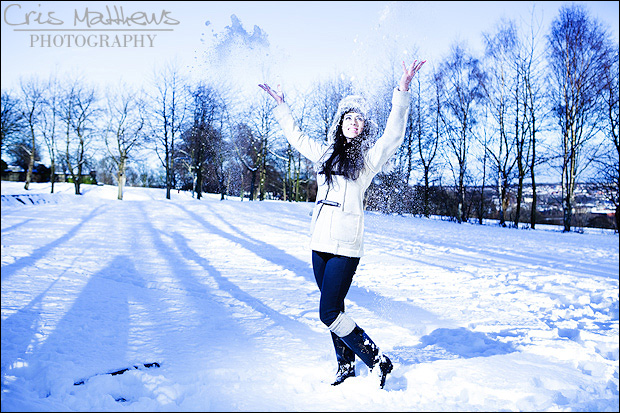 We turned the cheese factor to Max for this one! Also notice Katy's lovely slim shadow and my massive fat stumpy shadow, gotta work on that!
It was great fun today. nice, easy and quick! I think we were all done within 40 minutes. Sometimes I think it's best to keep things quick and simple.
As I said Katy is also a talented Hair & Makeup artist, and I would recommend her services for weddings, model shoots and just about anything else that needs Hair & Makeup goodness.
If anyone else is up for a snow shoot while we still have it then drop me a line 🙂