Sometimes as a photographer its good to just go out and take pictures you want to take, not for anyone else just yourself. It's a chance to experiment with new ideas, places and people. I am lucky enough to know some really great people who are ever willing to help out and muck in. Fellow photographer Mike Galley joined me for the day along with models Charlotte, Stef and her sister Natalie. Zaiba Rafiq joined the team for the first time on Hair & Makeup. We spent the morning shooing vintage wear inside the house and moved outside later on for some totally different stuff.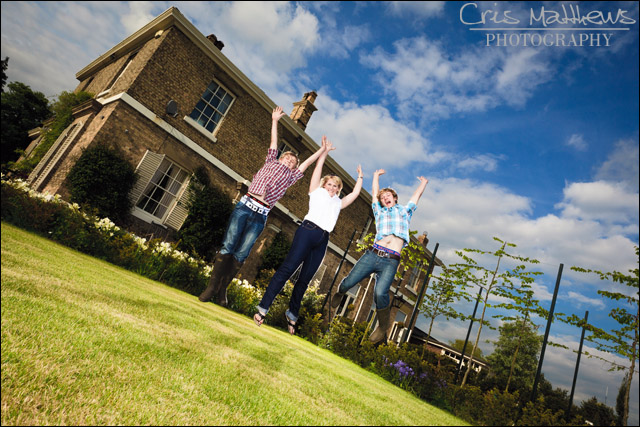 Debbie kindly lent us the use of her amazing home for the day. As a thank you I shot a couple of family portraits with a difference…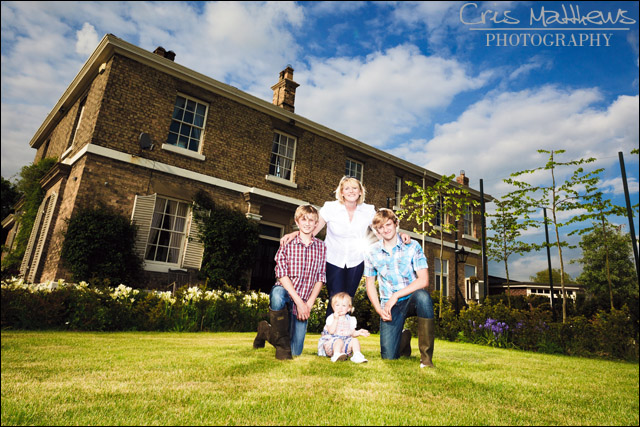 A little bit more traditional for this one, but still a little different I think.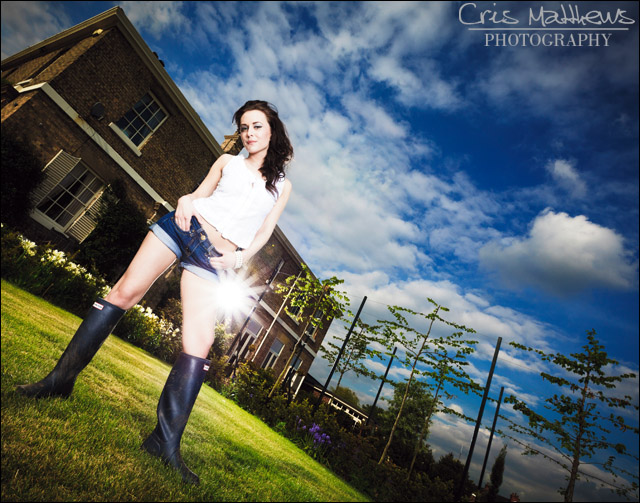 Having never modelled before, I think Natalie really pulls it out of the bag for this shot.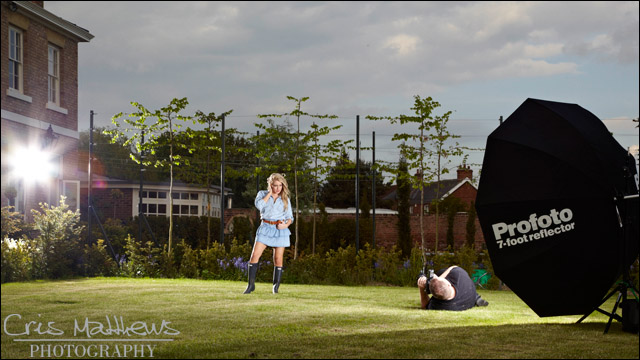 This will give you an idea of the setup I was using. These lights are very powerful and allow me to control even full on direct sunlight which is what makes these shots look so punchy.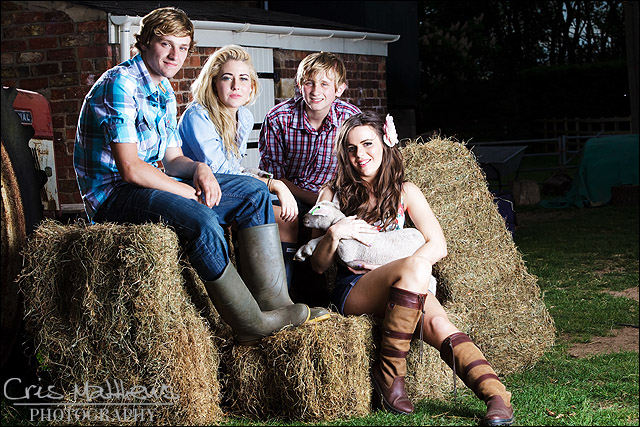 We moved round the back for some more shots. The boys look like they have given up their "revision" for the day, I can't say I blame them 🙂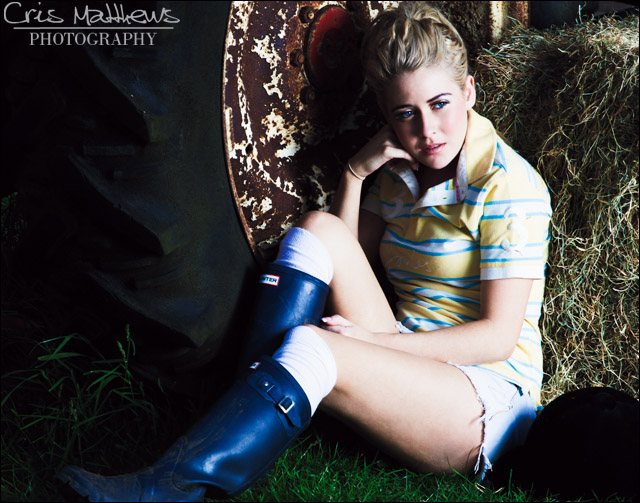 I love this shot of Stef, it's currently my favourite picture in my portfolio.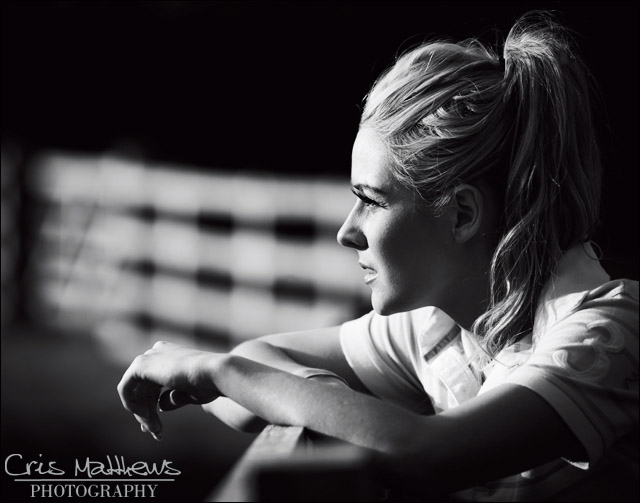 I almost threw away this shot, but when I went back through the collection I did a quick B&W conversion and changed my mind.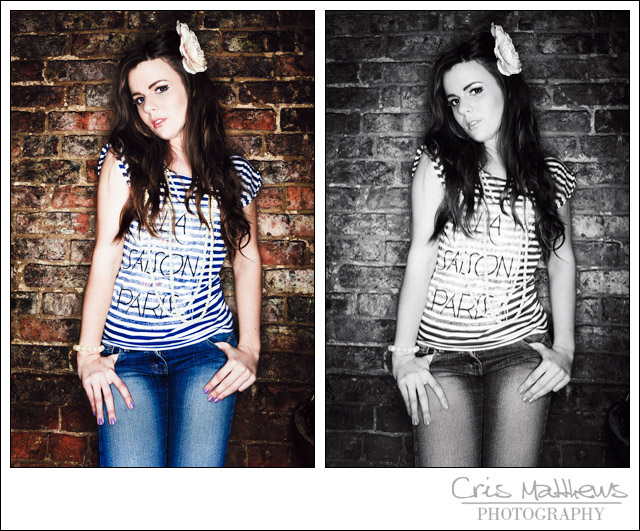 Colour or Black & White ??? I couldn't decide, I love both of these shots.
So that was just a small selection from the day. I think practice is so important if you want to keep on improving. I am a big F1 fan, I can see that like in that sport things keep changing and moving forward, photography is just the same. You have to keep practicing and trying new things, not every works but it sure does feel great when you get something right! I have a studio session booked for next week so expect some shots from that in the coming weeks.