Whilst really busy with weddings and the like, it's always nice to take a day off and head for the studio for a fun day of messing about and trying new ideas. I had recently seen a video shot by Lee Morris of fstoppers.com fame (a most excellent place to hang out for us photo geeks), that really got me thinking. Lee took the equipment he already had and set out to prove to himself that he could create great images using gear that at first thought may not be up to the task. He chose to shoot with his iPhone rather than his DSLR!
I loved the idea, and even as I was still watching the video I knew I had to try something similar myself. I already had the studio time and Mike, Stef, Cara and Lauren were all up for giving it a go. I've been using an LED Video Ring Light from eBay while working on VideoJunkie projects with Stef and thought that this could be a chance to use it in a new way with my spanking new iPhone 4. I also have the luxury of having a Profoto Proring available so I could shoot similar shots "with the proper gear" and see how they stack up.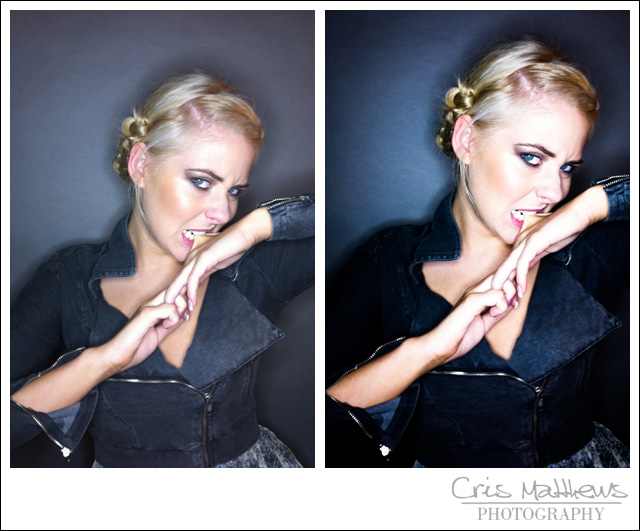 On the left is the original iPhone image (just cropped a little) and on the right is the edited version, I've not done too much to these images, just basic Lightroom adjustments and a few tweaks in Photoshop.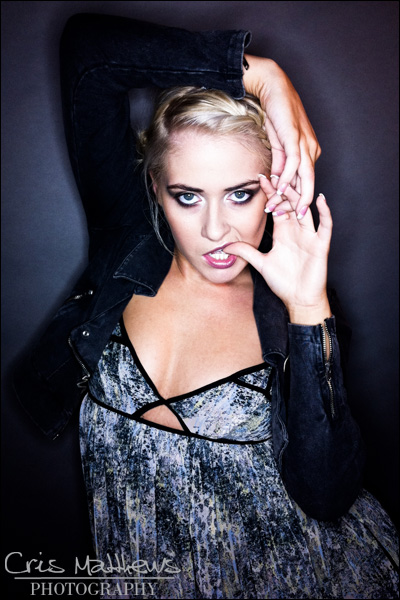 This is one of my favourite shots out of the 80 or so we took. We only spent about 30 minutes on the day as we had other things we worked on, but I found shooting with the iPhone really easy, I was left wondering why I couldn't do touch to focus on my 5D Mk II in video mode 🙂 I have uploaded the full resolution untouched version of this picture, you can download it here. If you want to have a go at editing it yourself please feel free, post me back your images and I'll put them up on here for all to see.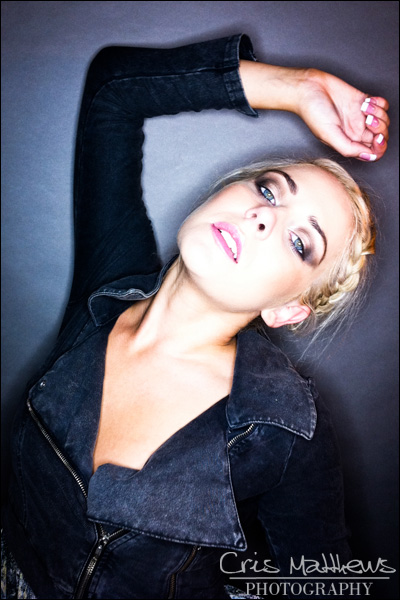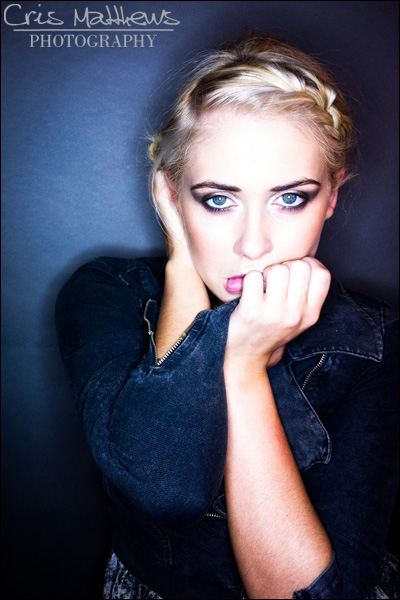 I found that sometimes the metering was a little slow in the uptake, but I like the effect that gave. Focus was very quick as Stef moved around. The images are lovely and sharp, I think I am right in saying the iPhone 4 is locked at f2.8 and doesn't even have a traditional shutter mechanism, impressive stuff in such a tiny space.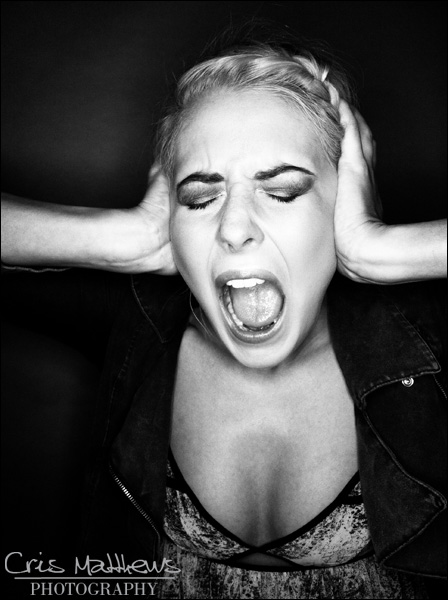 So we moved on and shot with a similar setup but with Profoto gear and the 5D Mk II. I was using a fresnel lens off to one side as well as the ring. mainly at first for focus assist but I liked the effect so we kept it on. It was in place for the iPhone shots too, but the ring light is very bright even on it's lowest setting so you don't really see it as much.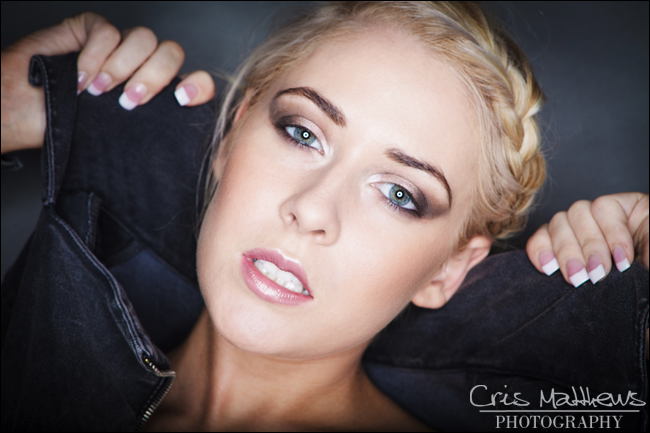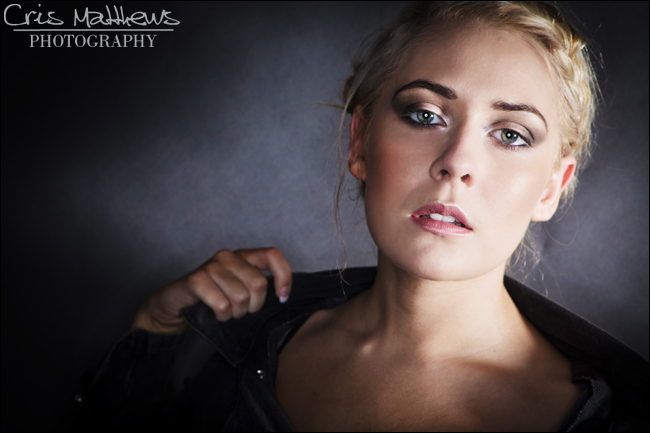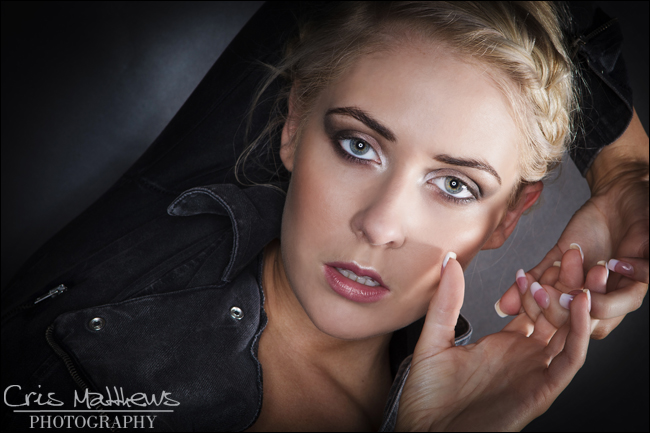 So, can we all see the difference when shooting with the "proper gear" ??? Of course we can, I'd be bloody upset if I couldn't !!! I don't think I'll be rushing out and shooting weddings with my iPhone, but it has been fun to see that you can get some amazing images from something you carry about in your pocket all the time. It has also taught me that I can manage with the gear I have, and no impressive purchase can hide the fact that it's the concept, lighting and model that make the shot, not how much you paid for your gear. So I recommend that you get your camera phone or point and shoot out and give it a go.
Check out the video we shot for videojunkie.co.uk for all the low down…
For those of you interested in what I was doing with the iPad, I am using the WiFi grip for the 5D MkII to transfer the images to an app called ShutterSnitch. No other access point or PC/Mac is needed the file is transferred from the camera direct to the iPad, very cool! It's something I'll continue to use with commercial clients and kids photography, it worked flawlessly all day, the battery life on the iPad is immense. To edit the images on the day we used Photo fx Ultra, I can't say I picked that for any other reason than it's price point and the fact it was in the top ten when I was looking on the iPad apps store that day. It works really well for a quick and nasty edit.
I thought I'd share some more images taken during the day of Cara, quite new to modelling and certainly new to the Ring Flash, but I love the jumping shots we got…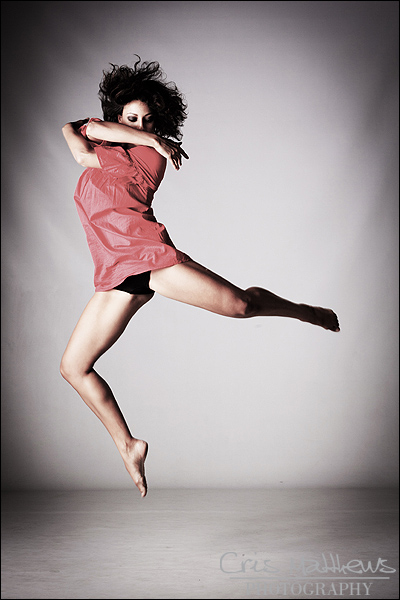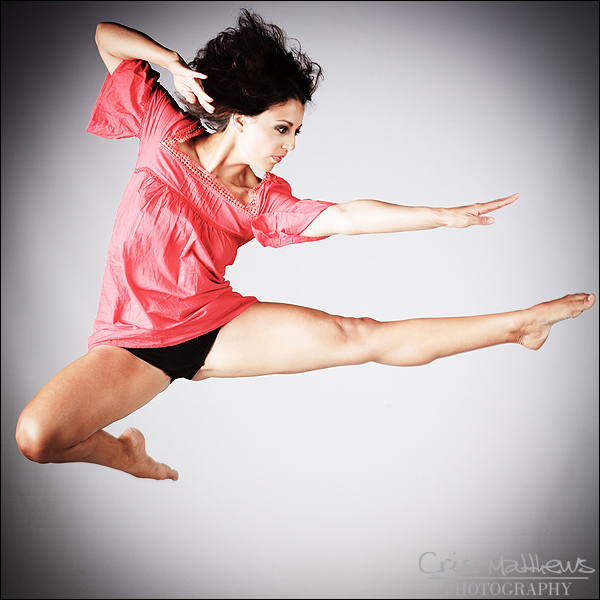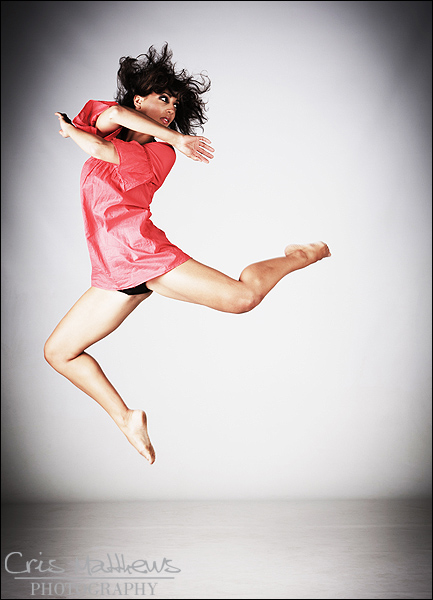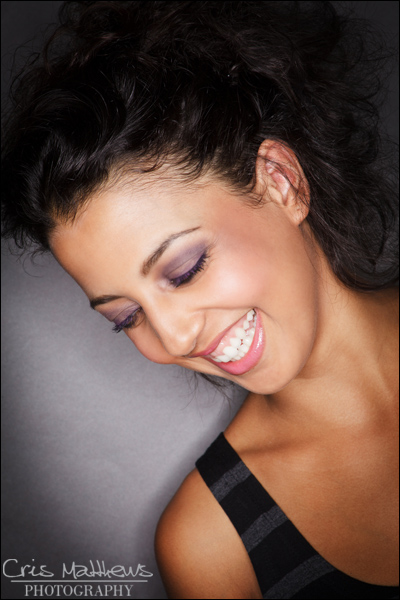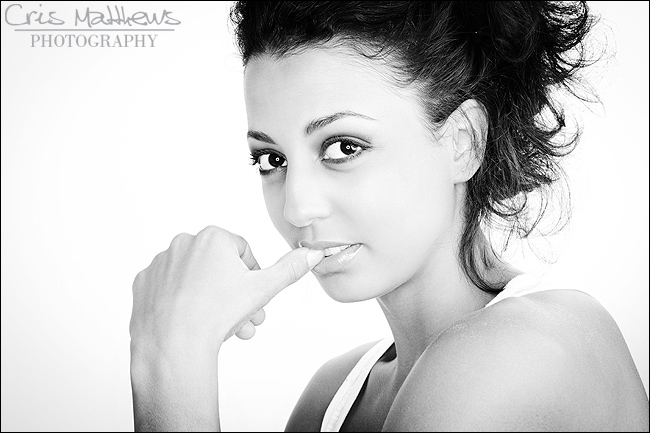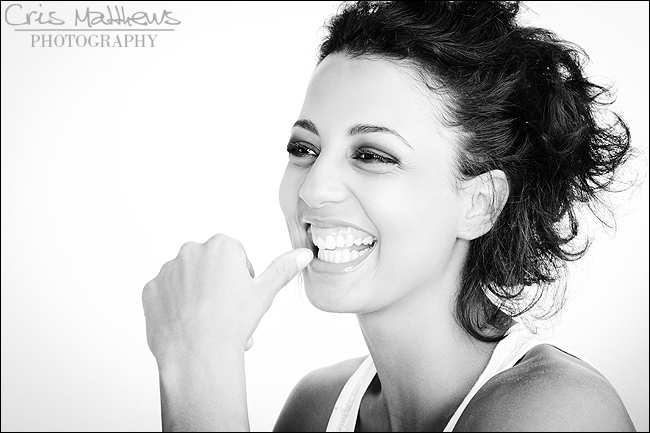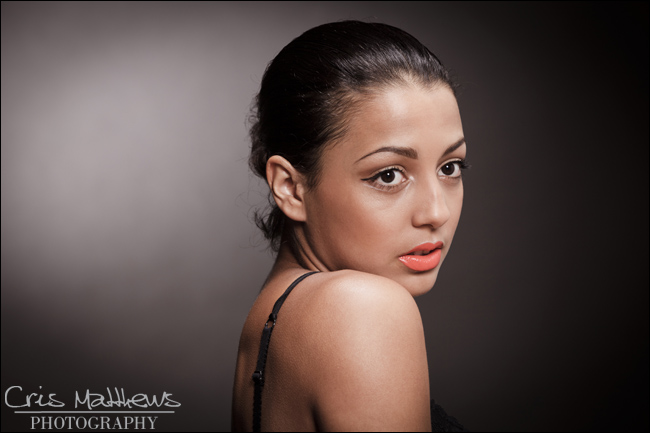 So there you have it, our fun day in the studio. A massive thanks to the whole team, great effort guys 🙂