Over the past few months Nicola (my partner) and I have been working together at weddings, mainly as we get to spend some time together and it's really nice to have her there with me to help out etc… She has been taking pictures as we go along and more and more of them are making it into my selection to show clients.
Nicola doesn't call herself a photographer, but I am beginning to think she should. We've been practicing with willing family members and last weekend she turned out a cracking shot of 5 year old Megan…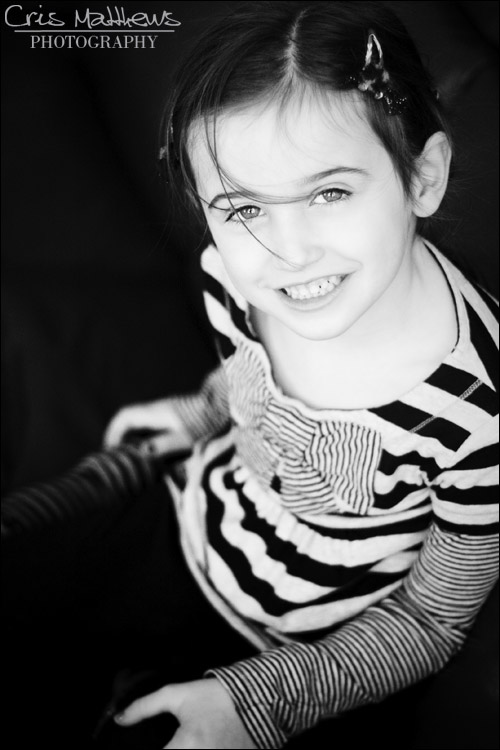 Now Megan is quite the little model, and has been used to me pointing a camera her direction most of her life. But here Nicola has captured what I see as a fantastic image ofMegan using some pretty basic kit. No fancy flash lights, no set up, just the old "spare" 40D and one of the cheapest prime lenses Canon make the 50mm f1.8. Post was done by me, but nothing too fancy just a basic Lightroom B&W conversion was needed.
I wanted to show this on here as way of encouragement and to show how far her photography has come. Any advice or constructive critique for Nicola would be welcomed using the comments function below 🙂