I was lucky enough to photograph two weddings at The Midland Hotel Manchester last year, Michelle & James' was the first. I had been looking forward to shooting a city centre wedding for ages and the Midland didn't disappoint. It's on a grand scale and can be almost too big to photograph at some points. We met Michelle at reception and the day flew by…

Now this is a pair of Wedding shoes!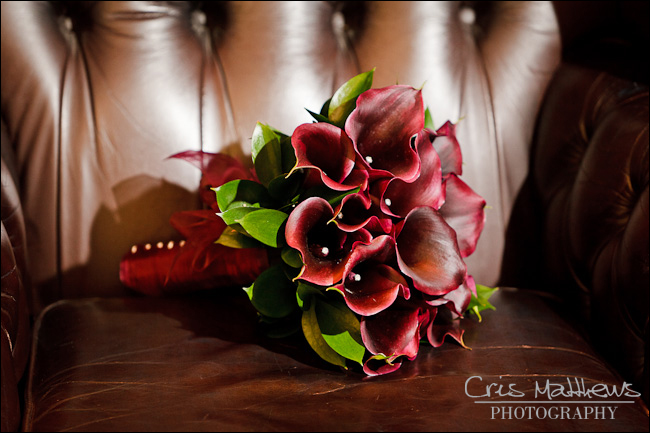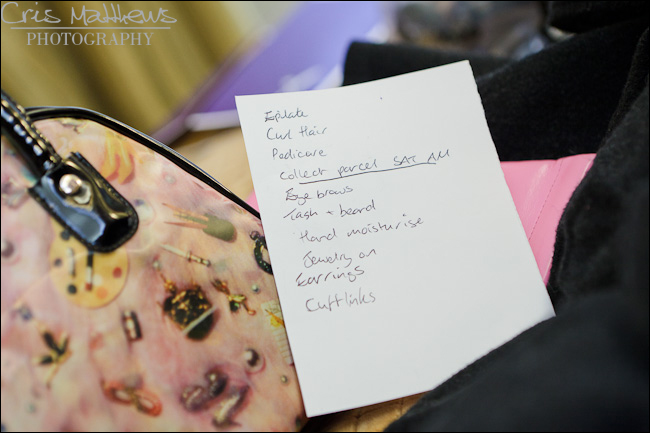 This is Michelle's sisters list of things to do before the wedding. The addition of "Tash and Beard" caught my eye and provided much amusement throughout the day 🙂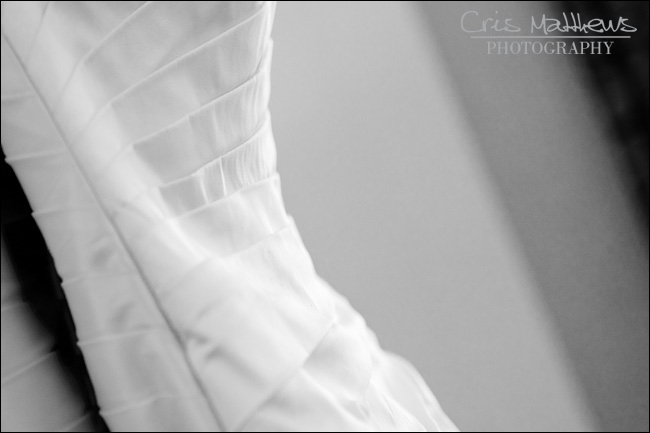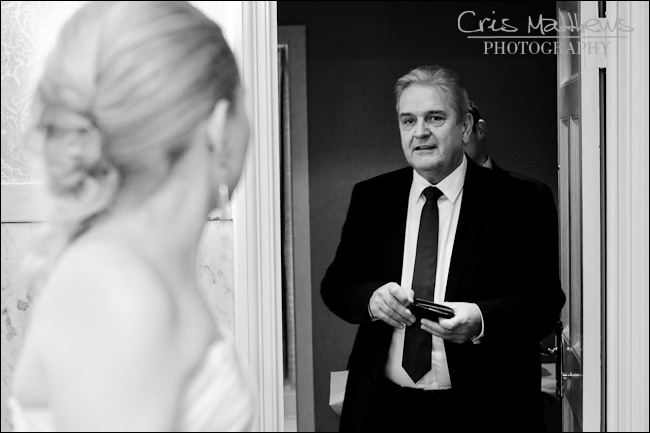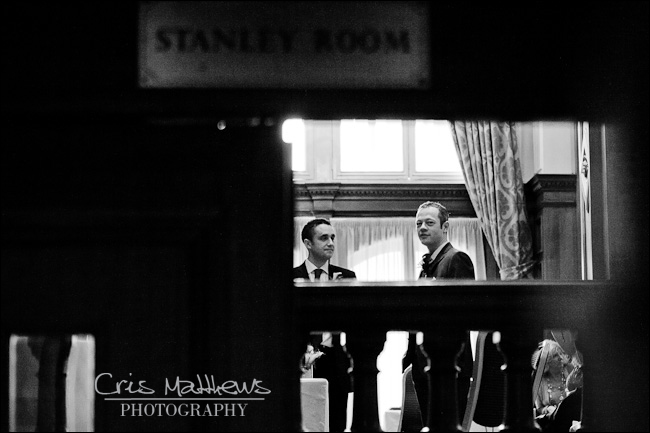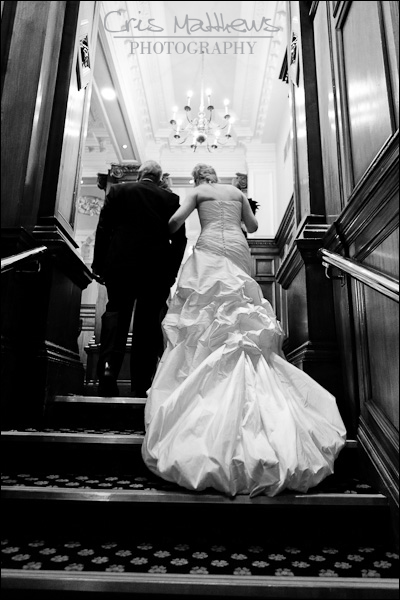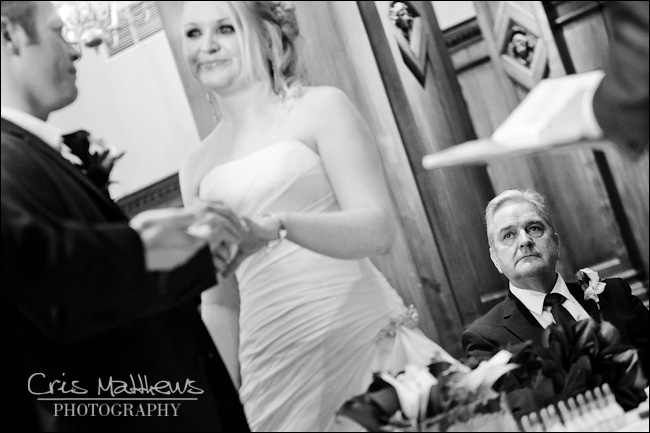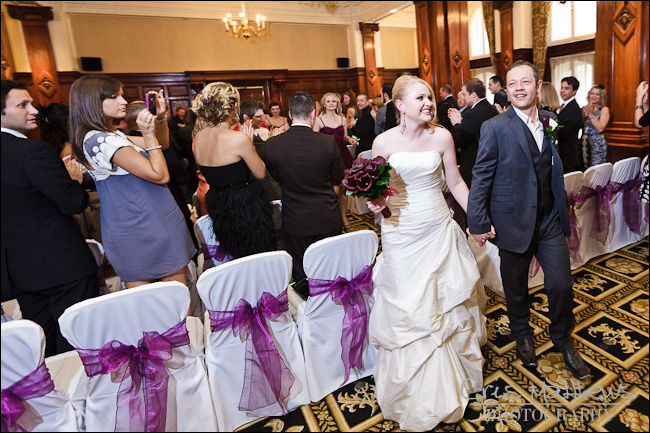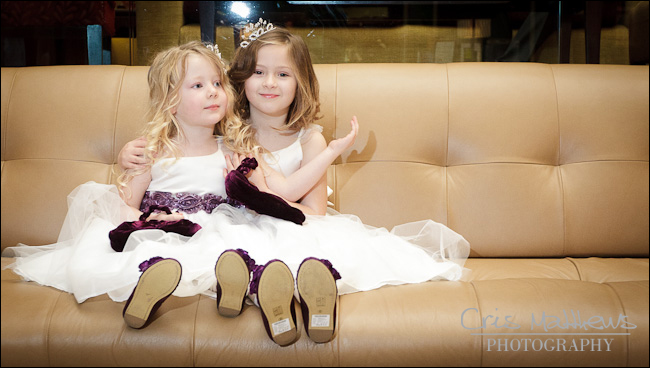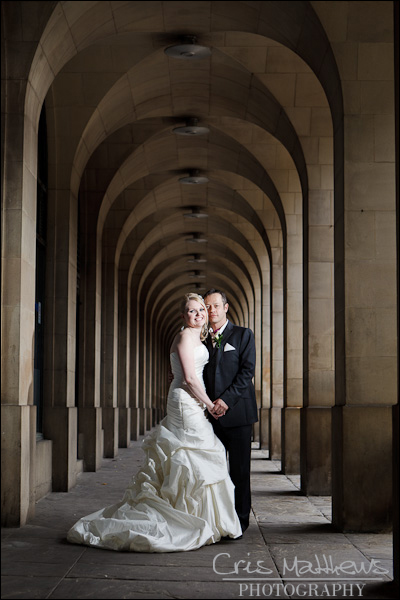 You don't have to far to find some interesting backdrops!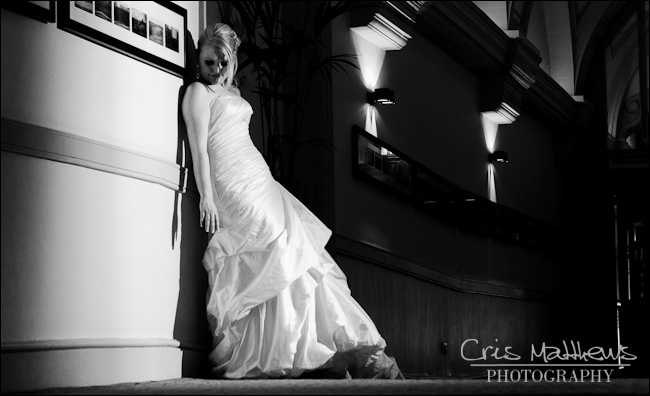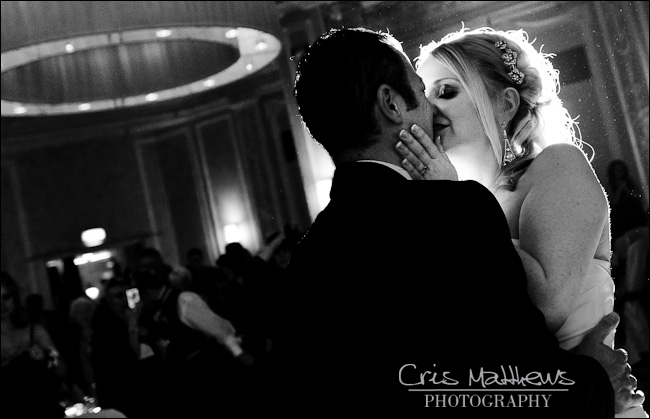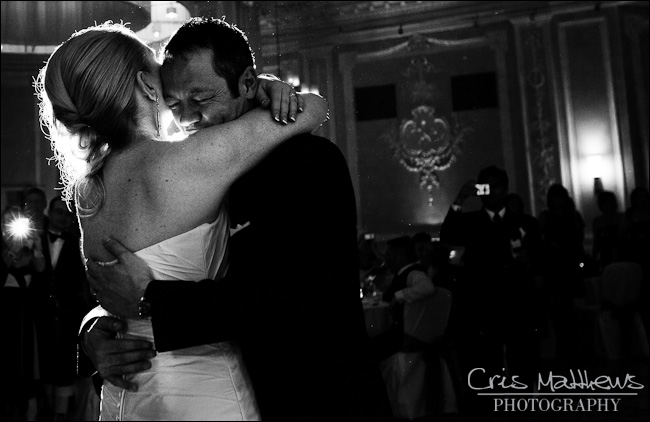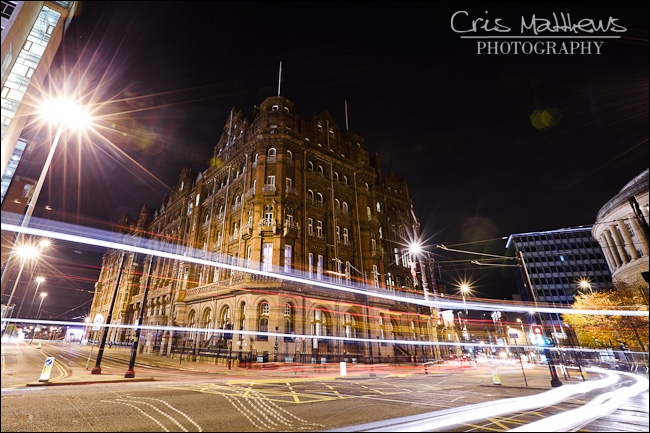 There so many angles to go at on the outside, but I think this is my favourite with the lights from a bus in the foreground.
If you'd like to see some more pictures from Michelle & James' wedding you can view their slideshow below…
Michelle & James ordered a lovely Folio Album to complement their wedding, I was really happy with the result, here is my favourite spread (click to enlarge)…
It's so nice to see the images in an album that is so well finished. I hope that it creates many happy memories for many many years to come.