Rivington Hall Barn is a fantastic wedding venue, and I'd been looking forward to photographing Rebecca & Chris' wedding from the moment they booked. All the more so as the ever wonderful Tom Arber was coming along to help me out. It can be quite a challenging place to shoot in as there is almost no natural light in the barn itself, the use of flash is limited by the amazing structure itself. It really is worth a visit and the walk up the hill through Lord Leverhulme's Terraced Gardens to the Pigeon Loft at the top is one of my favourites.
Rebecca & Chris had gone for a really cool vintage theme for their wedding, so I decided to do something a little different for their pictures. I'm not normally one for applying colour washes and heavy vignettes to my images, but in this case I really think it works…
The intro dance was amazing!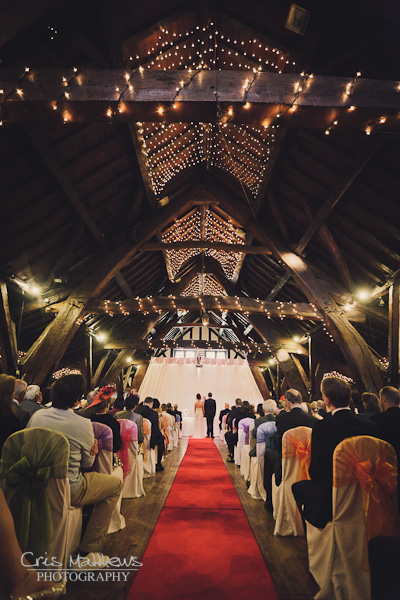 The Barn really is fantastic!
In a moment of Genius Tom scrambled up the tree to capture this fantastic shot. This is what is great about working with other photographers, they always see something you didn't.
This is a personal favourite, quite a tricky flash lit shot of Chris.
What else can you do in a Barn but have a Barn Dance ???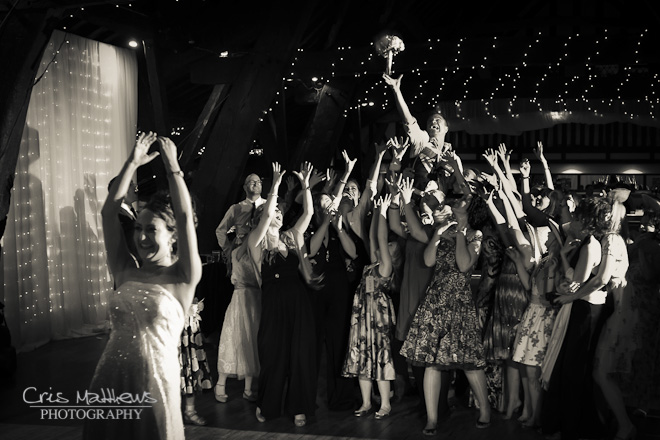 Maybe the shot of the year ??? I LOVE it !!!
What do you think ???
A bit different for me, not something I am going to be taking on as my "style" but certainly something I'm open to in the future. A massive thanks to Becs & Chris for such a fantastic day, and thanks to Tom Arber for all his help. You can check out some more in Rebecca & Chris' slideshow…