When I walked in the room where Tara was getting ready I could hardly believe the stunning red dress that was hung up ready for her to wear. We have photographed some stunning dresses over the past few years, but to get two dresses so different within a week was very unexpected. Tara's was totally different to the one Danielle wore just a couple of days before but just as stunning. I knew at that point we were going to have a fab day.
Tara & Sam had enlisted the help of a wedding planner, Linda Abrahams, to help organise everything at Oulton Hall. This is sadly not something that common here in the UK, but having someone who's job it is to make sure everything runs to time and is organised to perfection can really take the stress out of a wedding day. So everyone was free to sit back and really enjoy a fab day…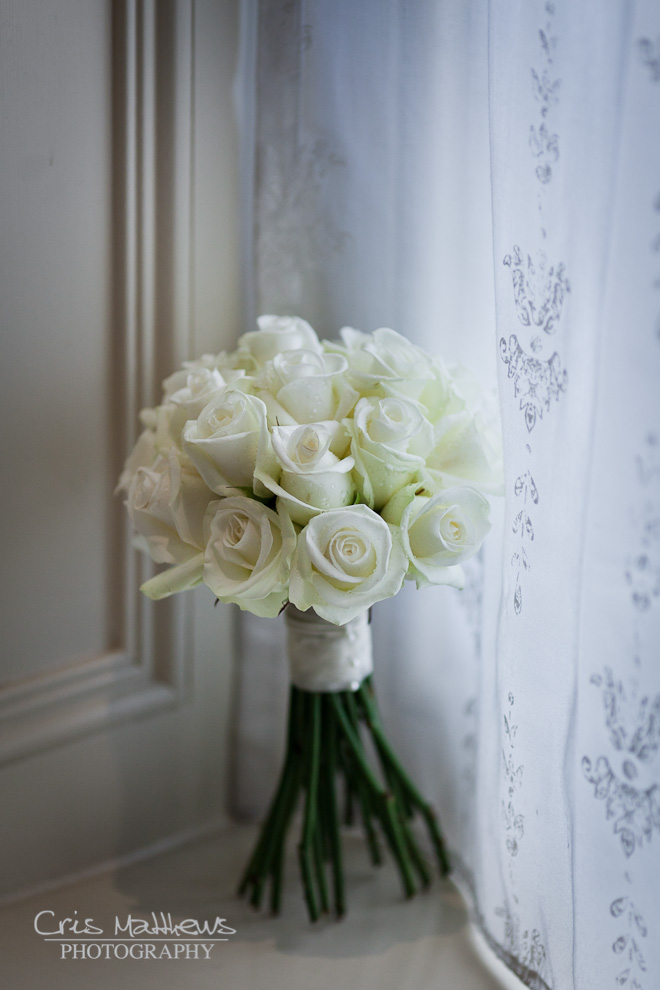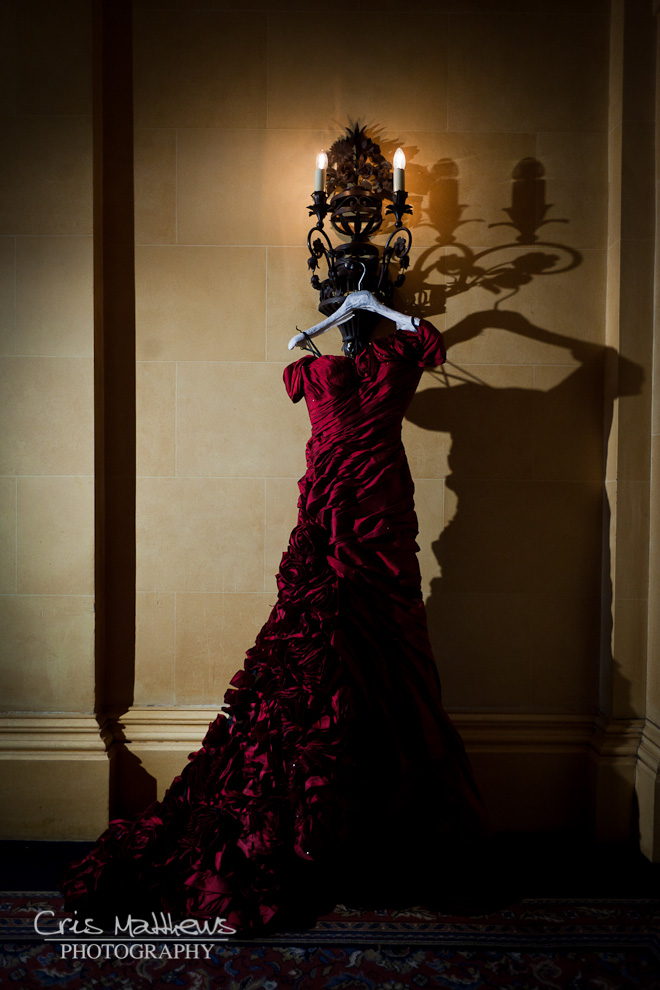 Wow!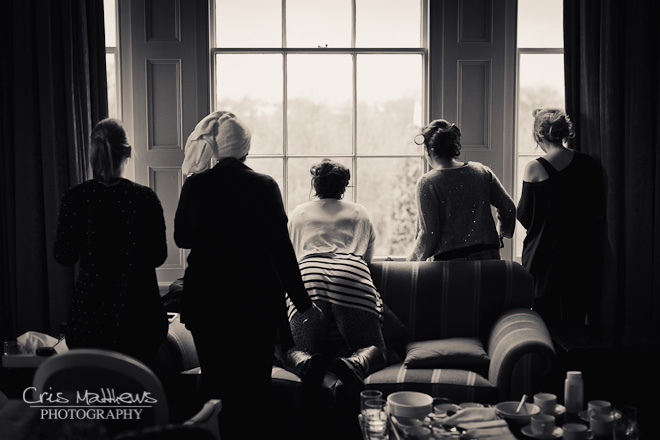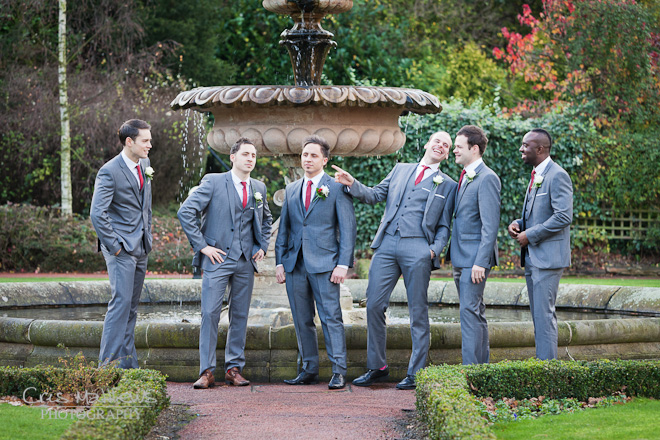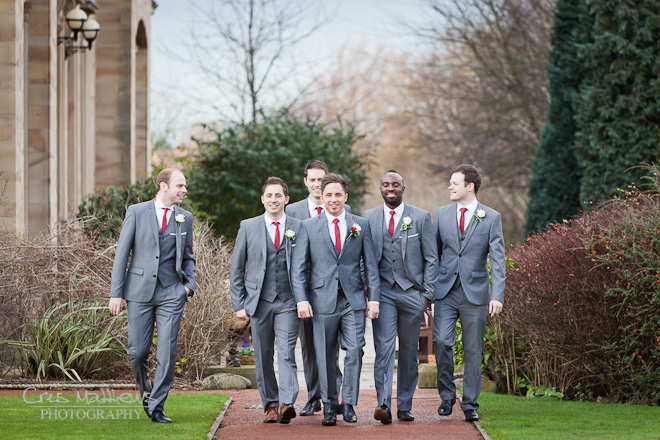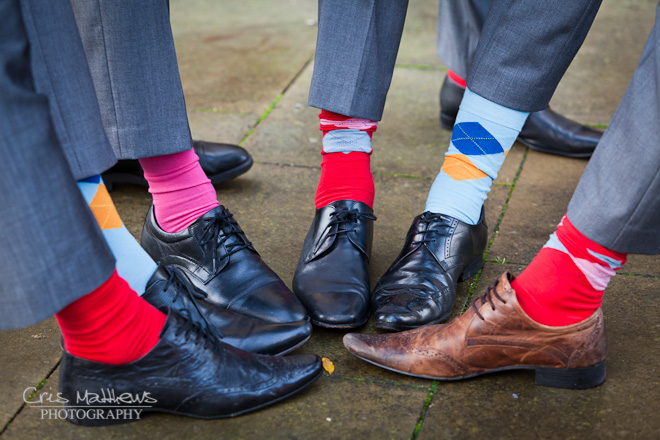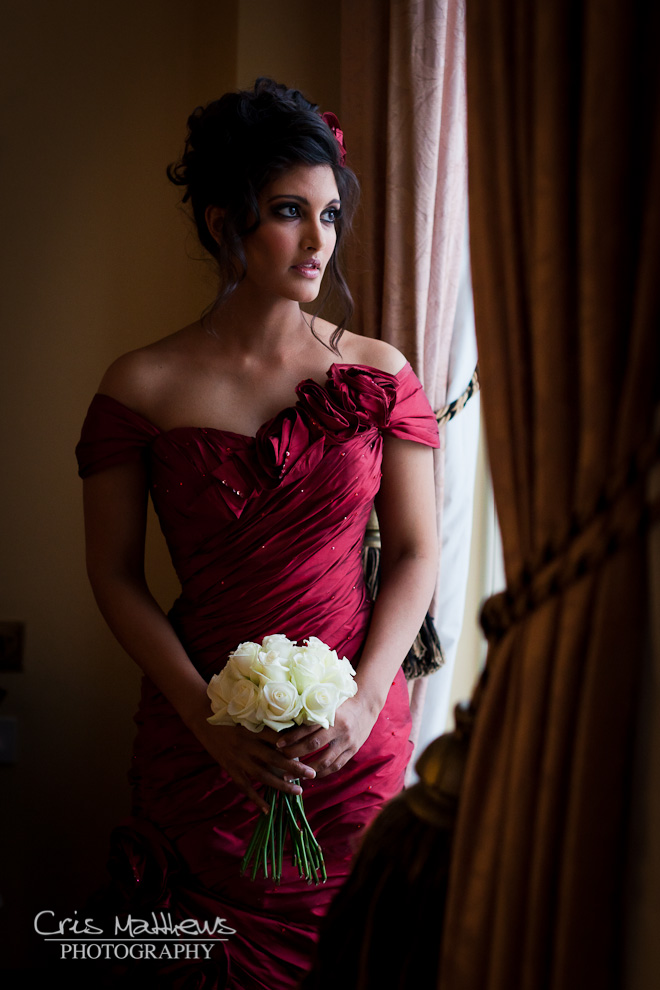 This picture was taken at 15:52, officially the sunset at 15:49 that day and I think this goes to show what is possible at winter weddings. The winter light whilst short lived can be beautiful, if you add a bit of luck and a stunning bride into the mix that is.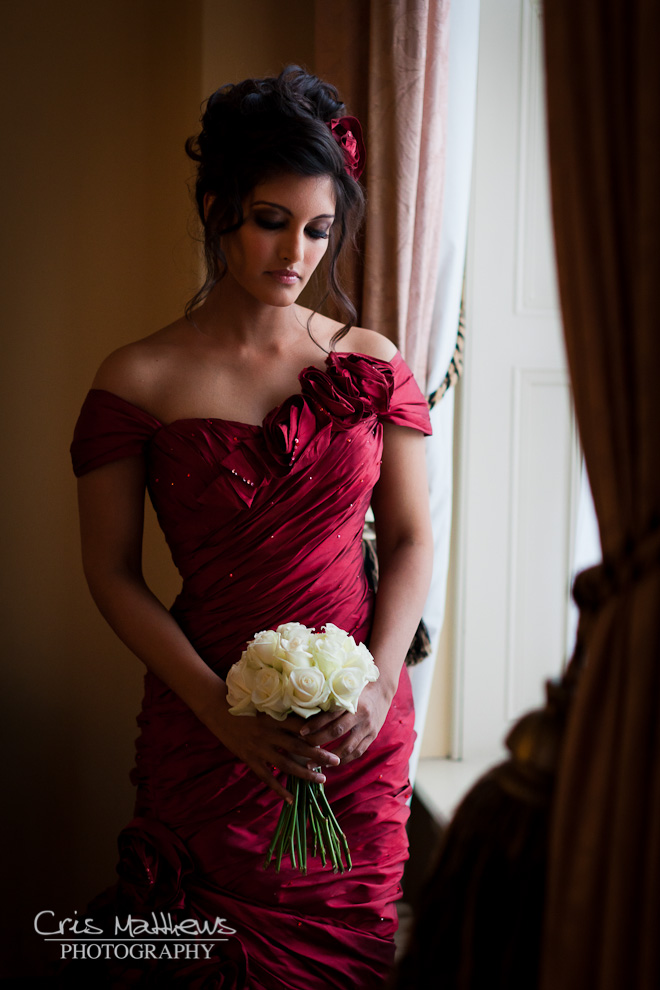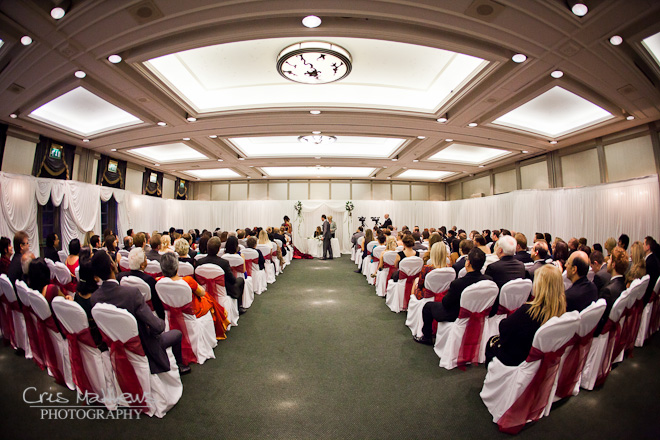 Just after 16:00 and it's dark outside now.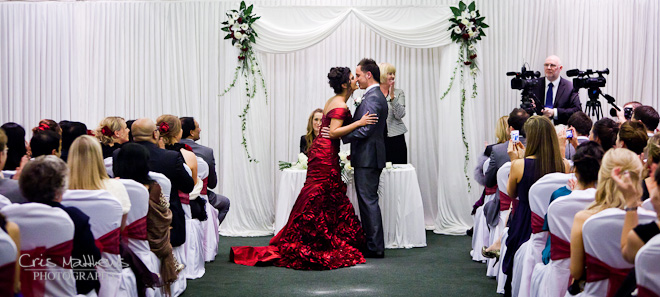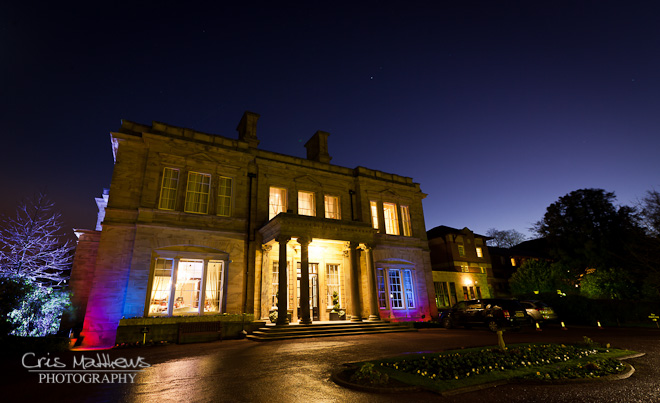 I took this straight after the ceremony whilst the guests were enjoying a drink and I was setting up for the group shots…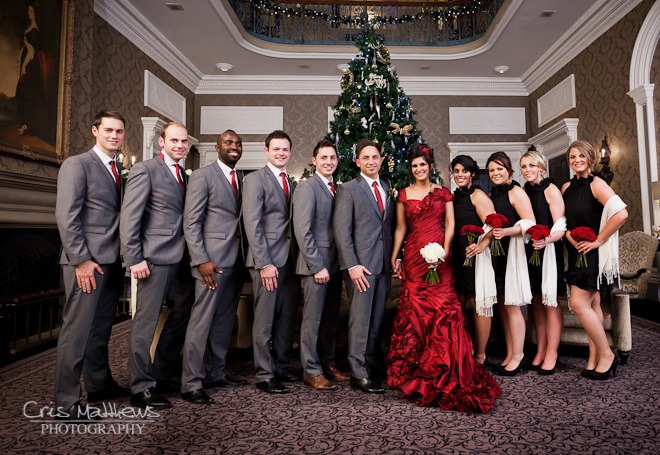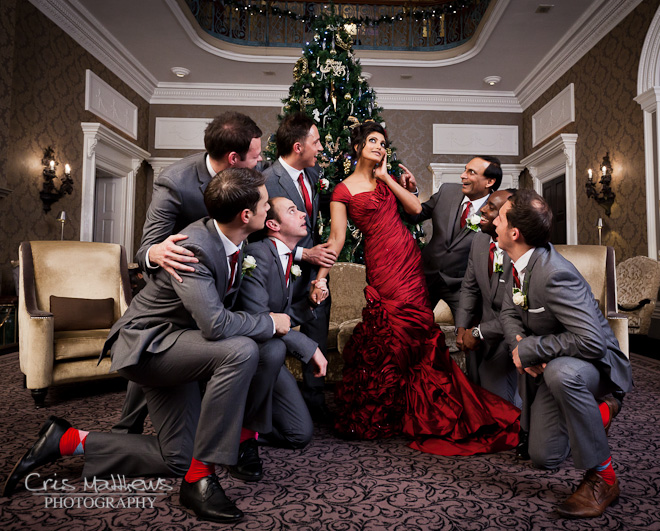 There is always room for something new in the formal shots 🙂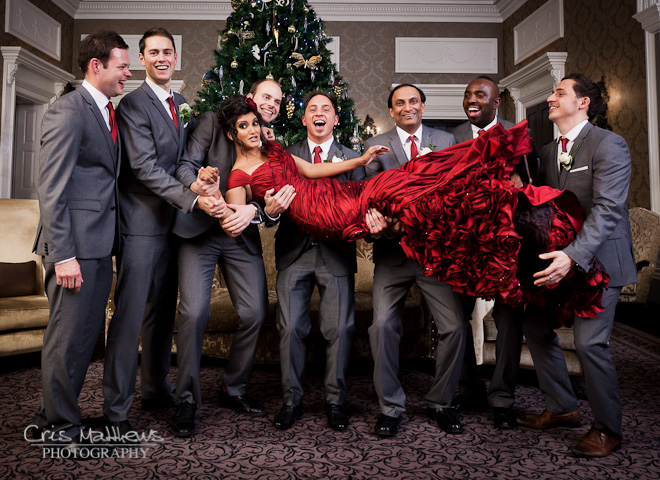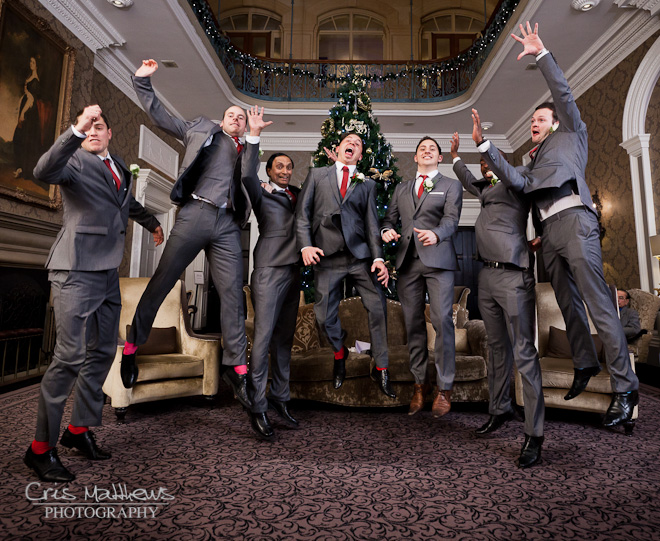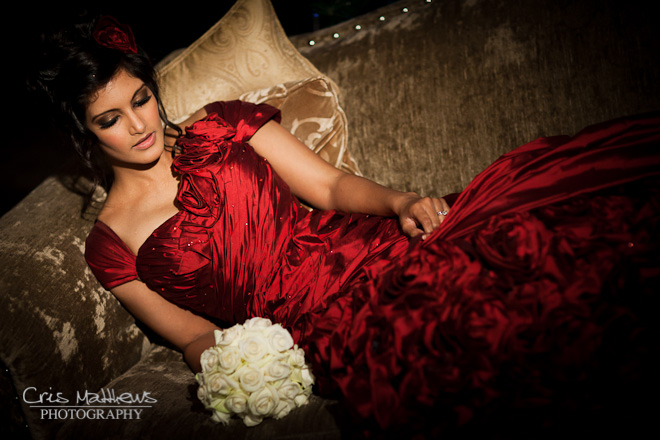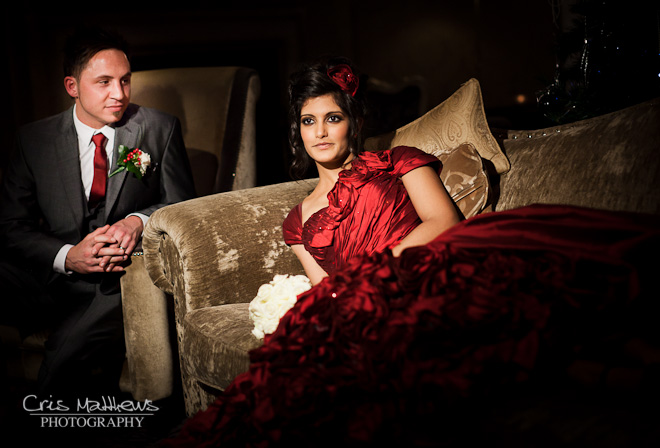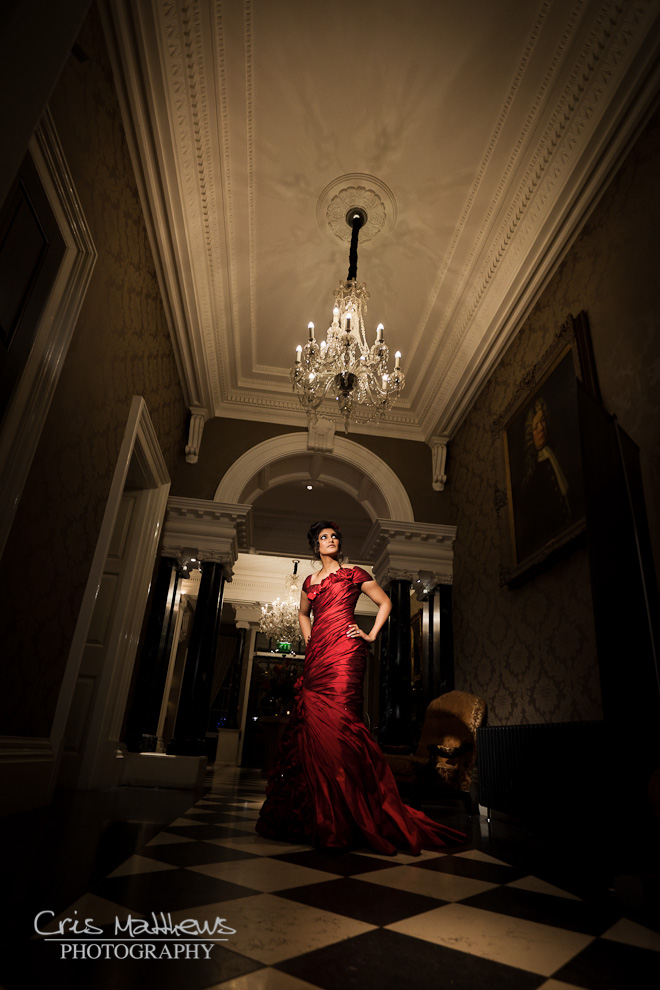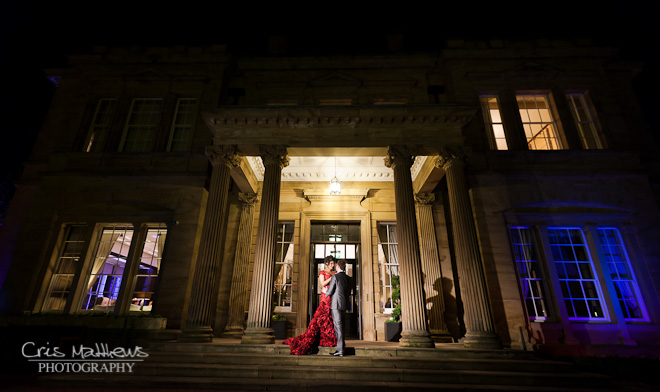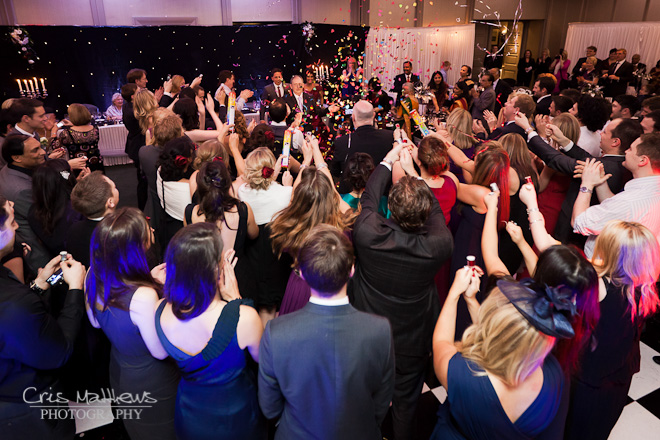 I've seen this in Jewish ceremonies before, and it's a great idea. Why not make a song and a dance about your entrance? Tara & Sam did and it really got the room going.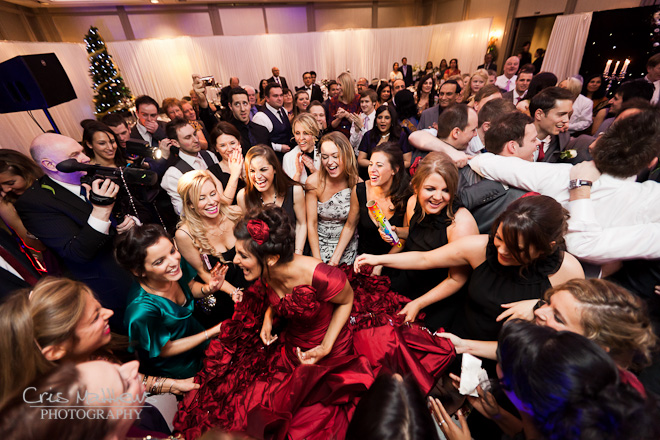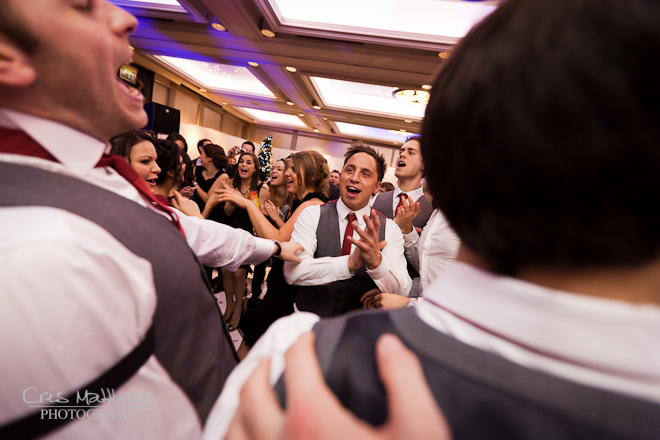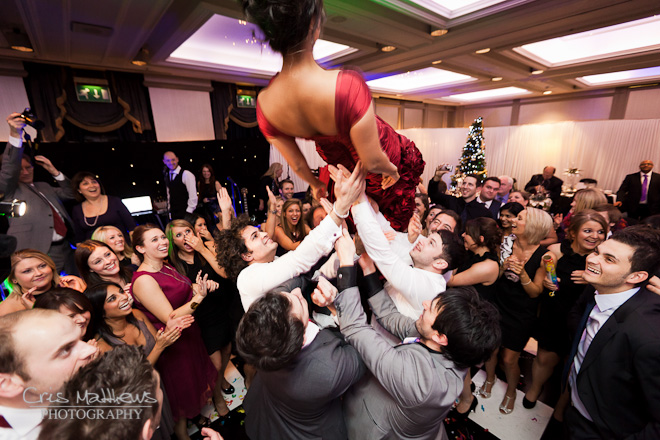 Don't worry, that ceiling was higher than it looked!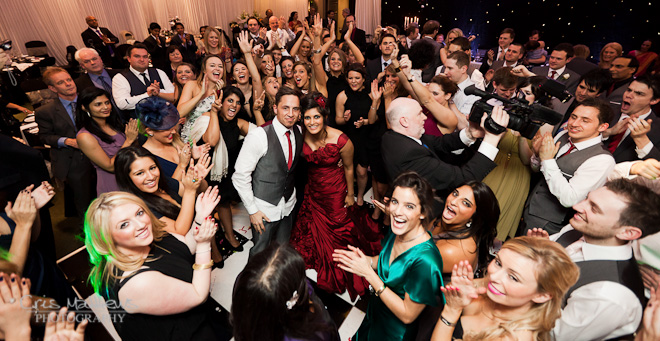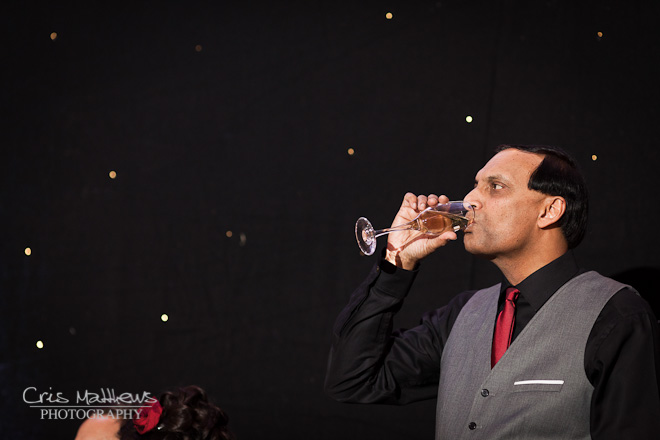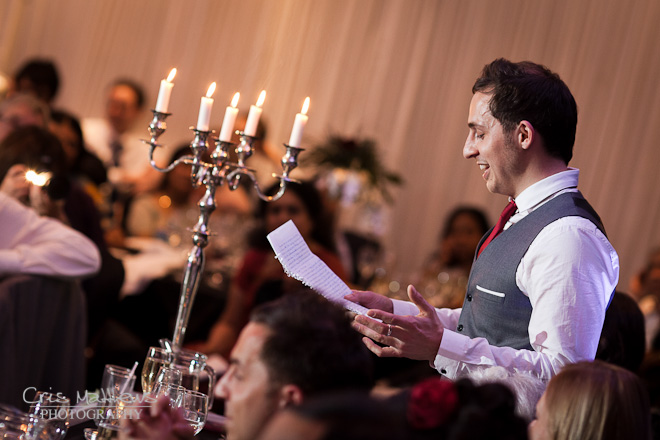 Sam's brother did an excellent speech, ending in a fake proposal to his girlfriend. A classic moment that left quite a few open mouths in the room, this is the reason I love Best Men speeches 🙂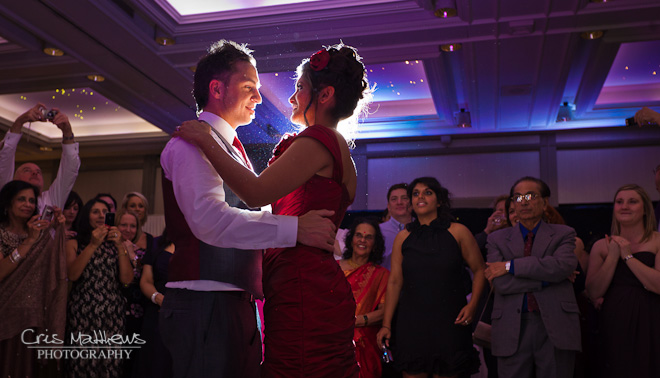 A bit of a twist on the first dance shot, I think Tara's dress needs to be seen in colour.
Oulton Hall certainly is a fantastic place to have a winter wedding, the interior is so nice that you wouldn't really want to go outside anyway! You can see some more moments in Tara & Sam's slideshow…