With the economy booming the way it is, and all that spare cash floating around in the run up to your wedding, you may be looking for a way to spank that little bit extra. It's never too late to book in a firework display! At least this is what my brother and I are hoping when you see the amazing display we recently did for Merle & Ant's wedding. As well as being a wedding photographer I help run a professional firework display company with my brother Nick called Matthews Brothers Pyro. I design the shows and help put them together, and then on the day I take the pictures and he does all the hard work out in the cold, it works very well 🙂
Merle is a girl who knows what she wants and gave us a really simple brief, she wanted it bigger rather than longer and set to the track Feel the Love by Rudimental. I will let you judge the results for yourself…
To quote Merle…
"I just wanted to say from the bottom of my heart THANKYOU SO SO SO SO SO SO MUCH!!!!!!!
We had the most amazing day and you were fantastic to have around. We felt so comfortable with you and i'm glad you could be part of our special day.
The fireworks! Well that was probably one of the most amazing experiences of my life. You exceeded my expectations a million times over!! They were the best part of the day, everyone commented on how amazing they were. In fact when I watched it back then I started crying!!!
One of my friends rung me today especially to tell me how amazed she was at the fireworks. In her own words she said they were better than ones she had seen at Disney Land earlier this year!
Other people have rung me saying they have watched the video clip about 4 or 5 times in a row because they are so amazed"
Feedback does't get any better than that! The goal with both wedding photography and fireworks is always the same, and it makes me so happy to get such a nice reaction. The display itself may only last a little under 4 minutes but there are days and days of planning and preparation that go into it. It's all designed on computer to be in time with the music and then 100's of fireworks are needed to bring the display together.
Of course the advantage of booking your fireworks with Matthews Brothers Pyro is that you know you are going to get a stunning display along with photos and a video to match…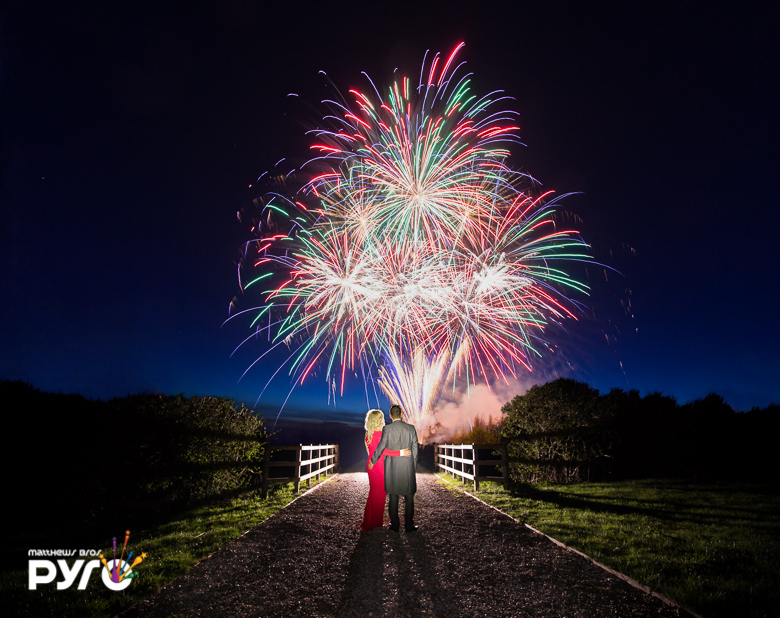 I think you will agree that is a fantastic way to start a marriage! A massive thank you to Merle & Ant for trusting us to put on the display, and to The Priory Cottages, near Wetherby, for being so nice and accommodating.
The budget doesn't have to be massive, we can scale from £500 right into the thousands. So head on over to the Matthews Bros Pyro website for more details and a promise that if you book both your photography and fireworks with me you will get an unbeatable special deal and your wedding day will end with one heck of a bang 🙂