I had really hoped to get on with updating the blog and playing catch up, but the work I have I been doing at Heathrow T5 hasn't let up all week.
I thought I'd post a quick update just before I go back out again this evening. Here is a quick shot I got this morning while looking for Time Lapse angles for the video project I am working on…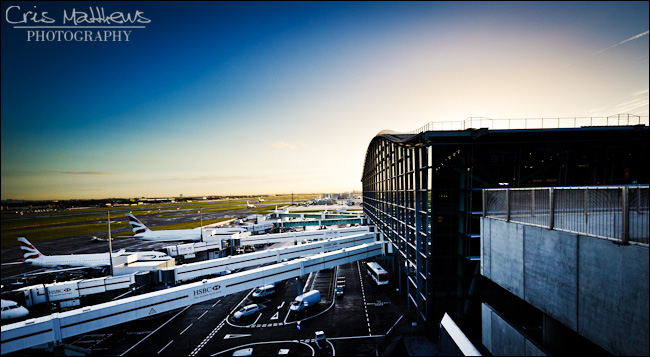 Shooting at Heathrow can be amazing at times, and it can also be frustrating. There are lots of hoops to jump through and just because one person says it's ok to work there doesn't mean it won't upset someone else. You need permits, insurance, security clearance, more permits, the right clothing…… The people are all great, but not being able to stand where you want is really frustrating for a photographer.
I have shot quite a bit of timelapse, and you can see a couple of examples of what I have been upto this week…
and some of the construction site itself…
It makes a nice change to photography, and it's pretty amazing to be allowed so close to the planes with a camera, but I think the smell of Jet Fuel is getting to me 🙂